Crafting Custom Homes with Unparalleled Excellence
Transform your vision into reality with Welford Builders Company, offering exceptional residential construction, remodeling, and handyman services in The Woodlands and surrounding areas of Texas.
Welford Builders Company, Texas
Building Trust, Delivering Quality
Your Trusted Partner for Custom Homes, Remodeling, and Handyman Services in The Woodlands and Surrounding Areas, Texas
At Welford Builders Company, we are proud to offer a comprehensive range of services to meet all your residential construction and remodeling needs in The Woodlands and the surrounding areas of Texas. With our expertise and dedication to excellence, we are your trusted partner in bringing your vision to life.
Building a custom home is an exciting and rewarding experience. Our team of experienced professionals will work closely with you to design and construct a home that reflects your unique style, preferences, and functional requirements. From initial planning to the final finishing touches, we ensure that every detail is meticulously executed, resulting in a truly exceptional custom home that exceeds your expectations. We are the best Construction Company in Woodland Texas.
Our remodeling services are tailored to meet your specific needs. Our team of experts understands the importance of balancing functionality and aesthetics to create spaces that enhance your lifestyle. From kitchen and bathroom renovations to whole-house makeovers, we bring creativity, craftsmanship, and attention to detail to every remodeling project, ensuring a seamless and satisfying transformation. We are the best House remodeling Company in Woodland Texas.
We understand that homeowners often require professional assistance for smaller projects and maintenance tasks around the house. Our handyman services are designed to address these needs efficiently and effectively. From minor repairs and installations to general maintenance, our skilled handymen have the expertise to handle a wide range of tasks, saving you time and ensuring the job is done right. We provide the best Handyman Service in Woodland Texas.
Building Dreams, One Home at a Time.
Home Constructor in Woodlands Texas
At Welford Builders Company, we understand that every client is unique, and we tailor our approach to meet their specific needs and preferences. Our dedicated team of professionals, including skilled craftsmen and reliable contractors, collaborates closely to ensure that each project is executed with the utmost precision and attention to detail.
Where you'll discover the comprehensive range of exceptional residential construction, remodeling, and handyman services provided by Welford Builders Company. With our expertise and commitment to excellence, we are dedicated to bringing your vision to life and exceeding your expectations.
Experience the joy of building your dream home from the ground up. Our team of experts will guide you through the entire process, from initial design concepts to the final finishing touches. With meticulous attention to detail and personalized service, we ensure that your custom home reflects your unique style and exceeds your expectations.
Transform your kitchen into a functional and stylish space that suits your lifestyle. Whether you desire a contemporary chef's kitchen or a cozy farmhouse-inspired design, our skilled team will bring your vision to life. From custom cabinetry and countertops to innovative storage solutions, we create kitchens that are both beautiful and practical.
Create a luxurious retreat with our bathroom renovation services. Our experienced designers and craftsmen will revitalize your bathroom, incorporating elegant fixtures, stunning tile work, and efficient layouts. Whether it's a spa-inspired oasis or a sleek modern design, we'll create a space that enhances relaxation and functionality.
Revitalize your entire home with our whole-house remodeling services. Whether you have an older property in need of a complete transformation or simply want to update the overall aesthetic, we'll work with you to create a cohesive and harmonious design. From open-concept living areas to upgraded flooring and lighting, we'll turn your house into your dream home.
Extend your living area into the great outdoors with our outdoor living space design and construction. From custom decks and patios to cozy outdoor kitchens and fireplaces, we'll create a functional and inviting outdoor oasis. Enjoy entertaining guests or simply relax in the comfort of your own backyard retreat.
From small repairs to general maintenance, our handyman services cater to all your home maintenance needs. Our skilled handymen are equipped to handle various tasks, such as painting, installations, and minor repairs. Count on us to keep your home in top condition, ensuring convenience and peace of mind.
Handyman Services That Make Life Easier
We are determined to carry on our mission for as long as there will be a demand for that kind of care!
Hughes Landing Blvd The Woodlands, TX, US 77380
Working Days: Mon. – Fri.
Working Hours: 9.00AM – 5.00PM
Discover Why Our Clients Love Working with Welford Builders Company
Client Success Stories: Testimonials from Satisfied Homeowners
In this testimonial section, we proudly present the voices of our satisfied clients who have experienced the exceptional service and outstanding results delivered by Welford Builders Company. Read their success stories and learn why they chose us for their residential construction, remodeling, and handyman service needs. From custom home construction to transformative renovations, our clients share their firsthand experiences of working with our dedicated team of professionals. Discover how we have exceeded their expectations, brought their visions to life, and provided them with spaces they truly love. These testimonials reflect our commitment to delivering quality, customer satisfaction and creating long-lasting relationships with our valued clients.
Welford Builders performed multiple general contracting services for my home. They organized the whole process effectively and did an excellent job. Definitely recommended for big & small projects
Tony A.
I loved how professionally and fast these guys work! They did my kitchen laborers, resurfaced the hardwood floor after the freeze and cleaned up everything afterwards. Everything was done fast, neat and efficient. Thank you!
Larry G.
I had Welford Builders redesigned and built a staircase in my new house. It was originally all closed up and not convenient at all. These guys opened it up, installed the wonderful solid wood railings, resurfaced the stairs with solid oak wood.
Steve H.
I cannot express how impressed I am with Welford Builders Company. From the initial consultation to the final walk-through, their attention to detail and professionalism were exceptional.
Atun Doe
Explore the Latest Trends, Tips, and Stories in Residential Construction and Remodeling
Building Perspectives: Insights, Inspiration, and Expertise
Welcome to our blog, where we share valuable insights, inspiring stories, and expert advice in the world of residential construction and remodeling. Stay up-to-date with the latest trends, discover practical tips for your home projects, and gain inspiration from real-life success stories. Our blog is your go-to resource for all things related to creating beautiful, functional, and enduring spaces. Join us as we delve into the fascinating world of home construction, design, and transformation.
In the heart of Texas, The Woodlands stands as a testament to community, nature, and architectural beauty. For residents, it's …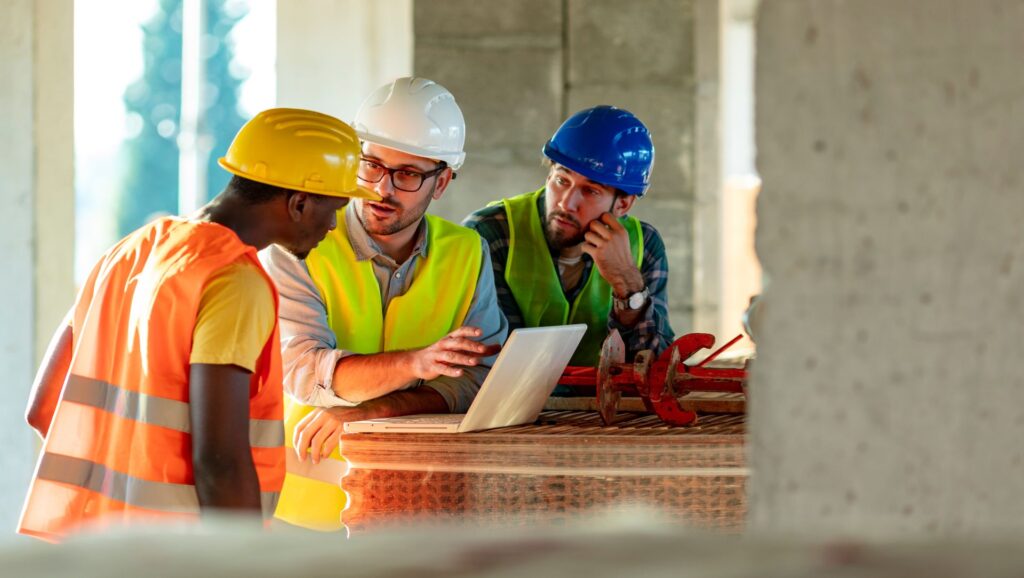 Local construction is more than just building structures; it's about understanding the community, the environment, and the unique needs of …
In the picturesque community of The Woodlands, homeowners take pride in maintaining their homes. However, with the hustle and bustle …