10 Stunning Renovation Ideas to Transform Your Home
Are you looking to breathe new life into your home? Renovations can help transform your living space and make it feel like new. Whether you're looking to update your kitchen, bathroom, or outdoor area, there are plenty of stunning renovation ideas to consider. From modern designs to classic touches, these renovation ideas will help you create a truly beautiful and livable space.
1. Open Concept Living
Open concept living is a popular choice for modern homes. By removing walls and creating a more open floor plan, you can create a sense of space and flow in your home. This renovation idea is perfect for those who enjoy entertaining guests and want a more sociable living space.
2. Kitchen Upgrades
The kitchen is often the heart of the home, so why not give it a stunning upgrade? From new countertops and cabinets to modern appliances and lighting, a kitchen renovation can transform the look and feel of your home.
3. Bathroom Overhaul
A beautiful bathroom can make a big difference in your home. Consider a complete overhaul that includes new tiles, fixtures, and a luxurious bathtub or shower. Don't forget to add some stylish storage solutions to keep your bathroom clutter-free.
4. Outdoor Entertaining Area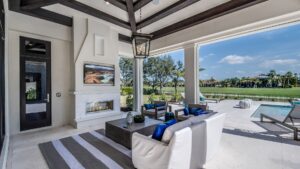 If you love spending time outdoors, consider creating a stunning outdoor entertaining area. This could include a new deck, patio, or pergola, complete with comfortable seating, a fire pit, and beautiful landscaping.
5. Statement Lighting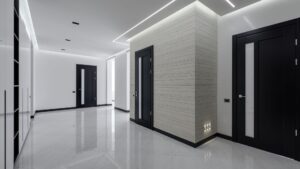 Upgrade your home with stunning statement lighting. Whether it's a grand chandelier in the entryway, modern pendant lights in the kitchen, or unique sconces in the bathroom, lighting can make a big impact on your home's overall aesthetic.
6. Custom Built-Ins
Custom built-in storage solutions can help maximize space and keep your home organized. Consider built-in bookshelves, window seats with storage, or a custom media center to add both functionality and style to your home.
7. Fresh Paint and Wallpaper
A fresh coat of paint can instantly transform a room. Consider updating your walls with a new color or adding some stylish wallpaper to create a focal point. This simple renovation idea can have a big impact on your home's overall look.
8. Flooring Makeover
New flooring can completely change the look and feel of your home. Consider upgrading to hardwood, laminate, or tile flooring for a modern and durable finish. You could also consider statement rugs to add warmth and texture to your living spaces.
9. Energy-Efficient Upgrades
Make your home more eco-friendly with energy-efficient upgrades. This could include new windows and doors, insulation, or solar panels. Not only will these upgrades make your home more sustainable, but they can also help you save on energy costs in the long run.
10. Smart Home Technology
Bring your home into the 21st century with smart home technology. From smart thermostats and lighting to home security systems and entertainment setups, there are plenty of ways to upgrade your home with the latest tech.
Conclusion
Renovating your home is a great way to add value and personality to your living space. Whether you're looking to update your kitchen, bathroom, or outdoor area, the stunning renovation ideas mentioned above can help you transform your home into a beautiful and functional space that reflects your style and needs.
FAQs
Q: How long do home renovations typically take?
A: The duration of a home renovation project can vary depending on the scope and complexity of the work. Small renovations may take a few weeks, while larger projects can take several months to complete.
Q: What should I consider when planning a home renovation?
A: When planning a home renovation, it's important to consider your budget, timeline, and the overall vision for your home. It's also a good idea to work with experienced professionals, such as architects and contractors, to ensure a successful renovation.
Q: How can I finance my home renovation?
A: There are several options for financing a home renovation, including personal loans, home equity loans, and refinancing your mortgage. It's important to carefully consider the terms and interest rates of these financing options before making a decision.